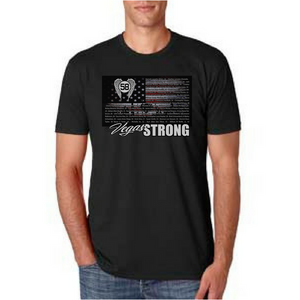 We have a tradition in the fire service where our fallen are memorialized with a final alarm as their name is called out.  We thought maybe we could honor our 58 Angels by creating a visual roll call for them. 
We hope you like it, and we hope people see you wearing it and remember a name, a few names, or all of the names on it.  We hope they'll reflect on it and remember that tomorrow is never guaranteed, so we must live, love, and be courageous today...Each day.
Each shirt also brings a sizable donation to our local Las Vegas First Responders.
We love this town.  We love our People.
The misfits behind Heroic Supply